07. June 2020
Paderbrunch #PaderBolton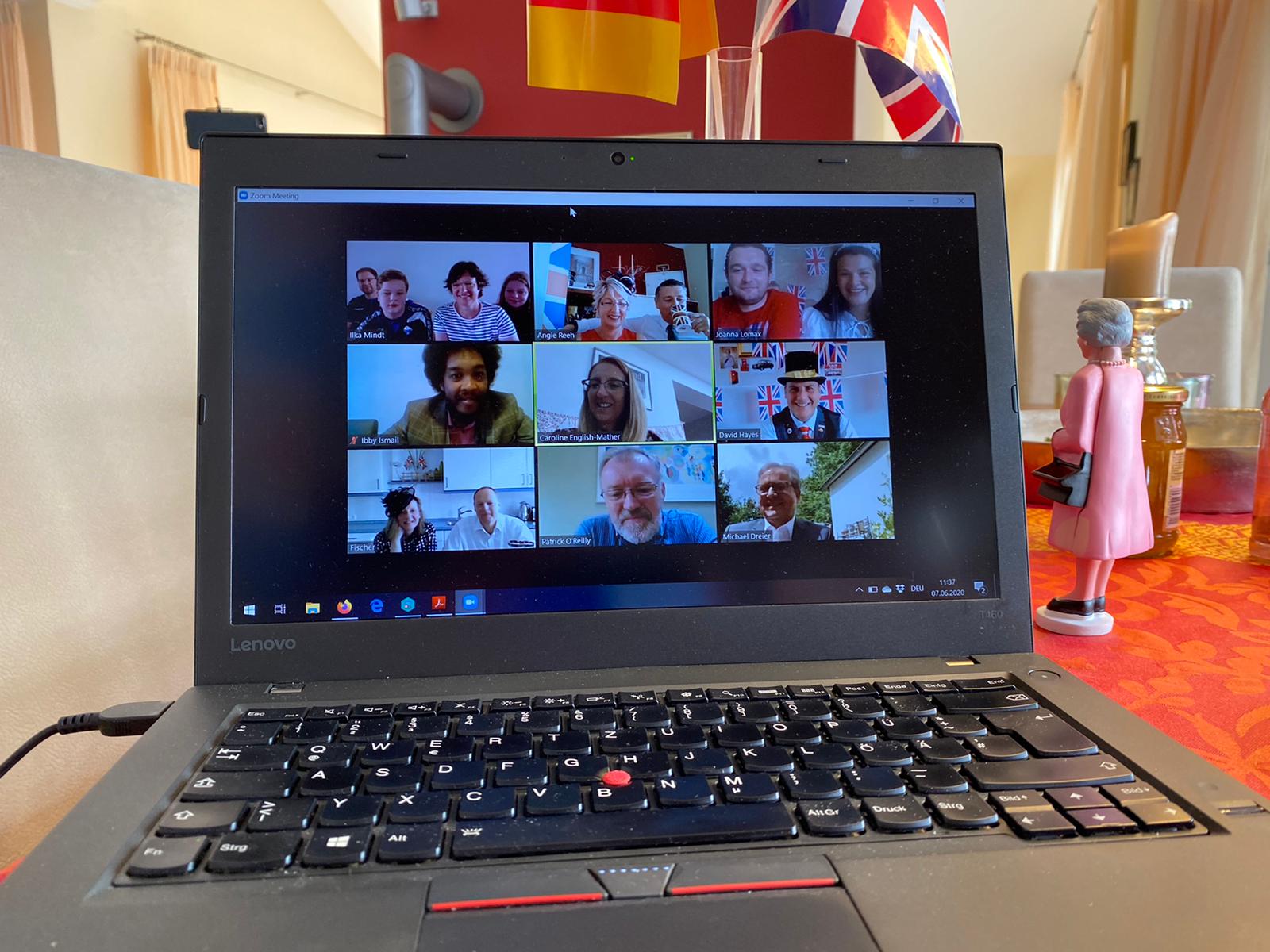 Not only did Paderbrunch have its digital but it additionally had its international premiere: the Anglo-German Club Paderborn invited a delegation from their twin city Bolton to a digital meeting and thus had their brunch online and bilingually.
"The motto was 'Very British' and the members of our club and our guests from Bolton celebrated this in a very stylish way - despite the distance. We had a wonderful event together," said Angie Reeh happily, who is the chair of the Anglo-German Club. "The performances by Thilo Pohlschmidt and Else Mögesie fascinated and thrilled us and led to spontaneous invitations for both to come to Bolton," said Reeh.
Paderborn's mayor Michael Dreier also joined the meeting as did David Hayes, who leads the mayor's office in Bolton. Linda Thomas, the mayor in Bolton, sent her best whishes to the people in Paderborn via a video message (Videogruß).
« back