19. September 2023
Visit of the delegation of the city of Paderborn at the Food & Drink Festival in Bolton from 25-28 August 2023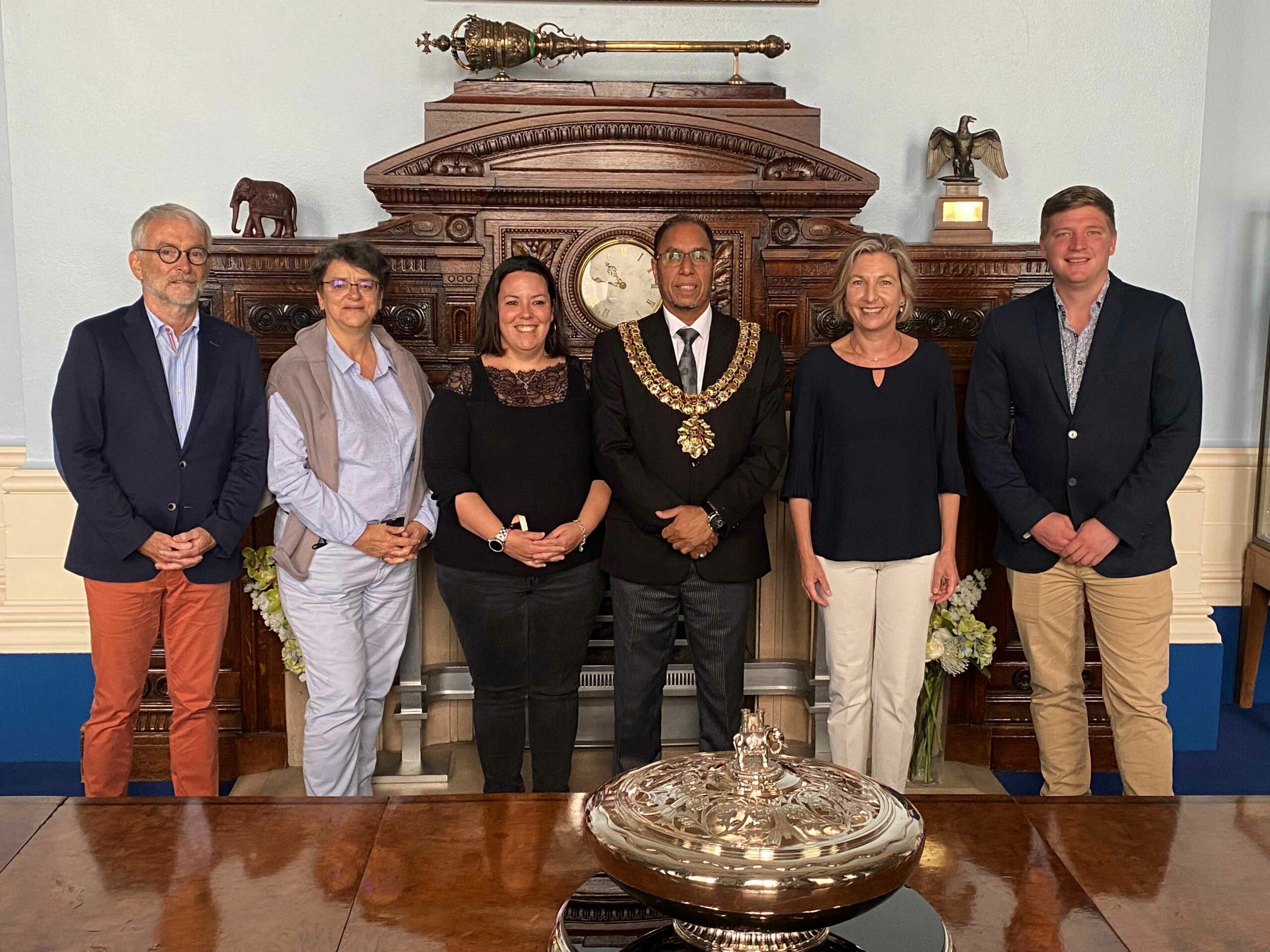 It is a fine tradition of the twin towns of Bolton in England, Le Mans in France and Paderborn to visit each other on the occasion of the towns' special celebrations. And so, for this year's big Food&Drink Festival in the city of Bolton, those connected in friendship also made the journey.
From Le Mans came the deputy mayors Sophie Moisy, Lydia Lacoste and Christian Hamonou-Boiroux; from Paderborn came us, Angie Reeh, Anglo-German Club Paderborn, and Lutz Luig, beer sommelier and owner of the Hops beer bar.
We were welcomed in the warmest hospitality as always by Mayor Councillor Mohammed Ayub, his wife Zaibun Nisa and our dear friend David Hayes, Head of the Office of the Mayor. The City of Bolton had prepared a wonderful programme for us.
The 18th Bolton Food & Drink Festival was a great success and broke a record this year with over half a million visitors. It became the most successful and largest food and drink festival in the UK and Europe. Congratulations!
« back