21. February 2020
Visit to the training and youth performance center of the SC Paderborn 07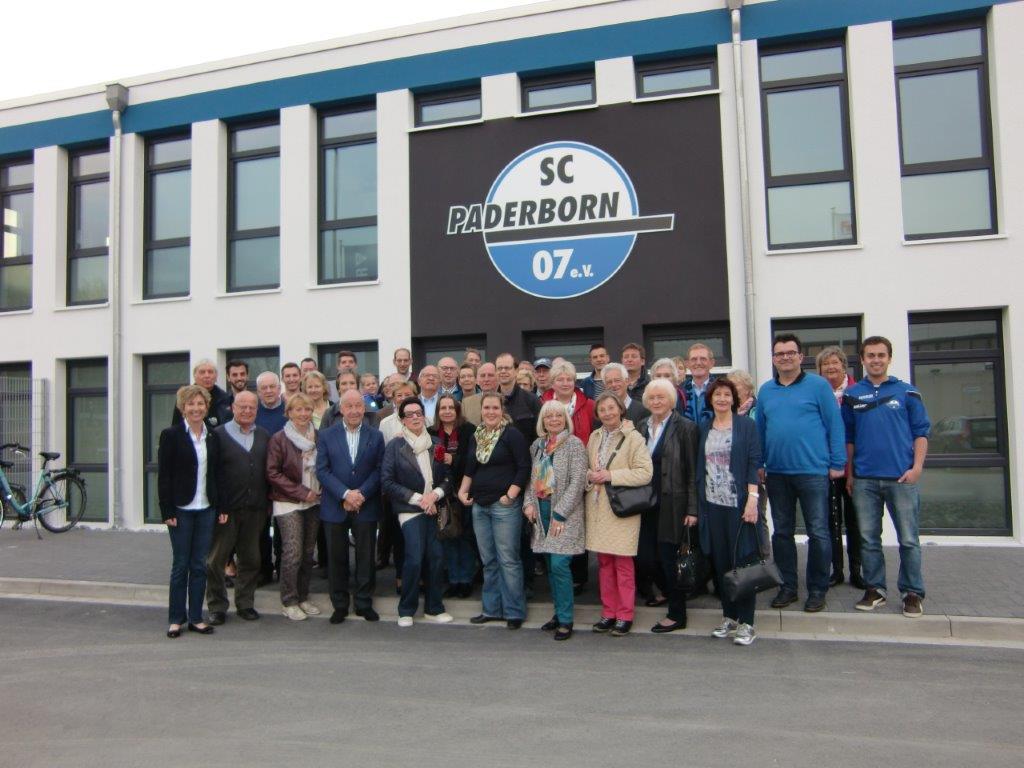 Visiting the newly opened training and youth performance center (TNLZ) of the SC Paderborn 07 football club in Almepark-Nord in Paderborn, under the guidance of SCP managing director/CEO Martin Hornberger, in April 2016 was an interesting look behind the scenes of a professional football club.
The new site offers space for a functional building with e.g. cabins for professionals, coaching offices, a wellness area with sauna and fatigue pool and the equipment warehouse. There is also a large sports area for stabilization and strength training. Four new soccer fields have been built in the outdoor area, which the professionals share with the young players. All playing fields are also equipped with floodlights and an irrigation system.
Martin Hornberger proudly reported of the only seven-month construction period for this new sports- and training-facility, which was developed in cooperation with the city of Paderborn and the Paderborn Stadium Company.
« back