08. August 2020
Visit to the Wewelsburg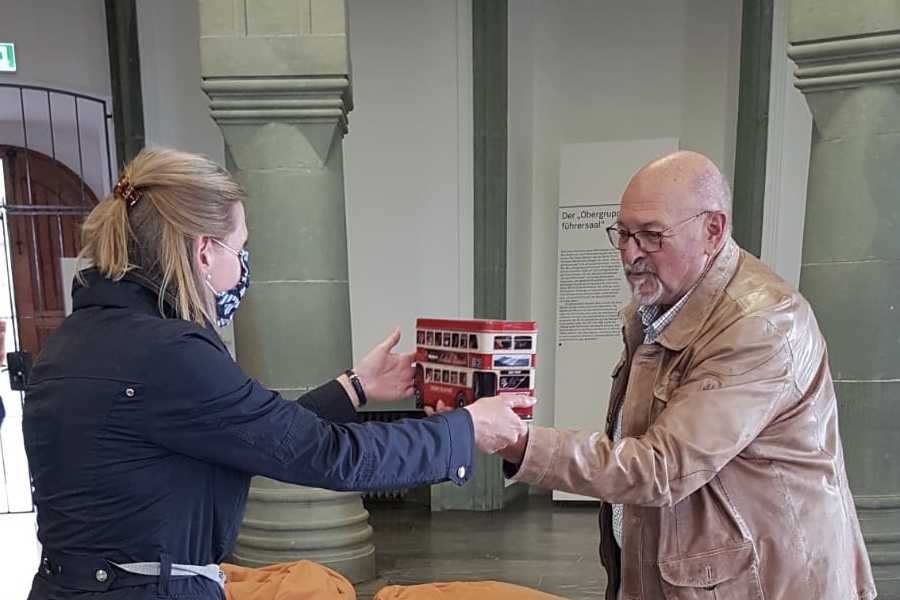 The visit to the Wewelsburg and the permanent exhibition "Ideology and Terror of the SS"
in the former guard building on August 29th, 2020 under the leadership of our honorary chairman a.D. Heinz Köhler, was very interesting. Expertly and entertainingly, Mr. Köhler explained the history of the Wewelsburg and of course the moving times of the only triangular castle in Germany during the Nazi era to the club members.
Petra Fischer then gave Heinz Köhler a small "Thank you" – present (with keeping a safe distance) before they went to have a coffee together.
« back