25. February 2020
With 55 years into the year 2020 – The Anglo-German Club Paderborn celebrates its anniversary year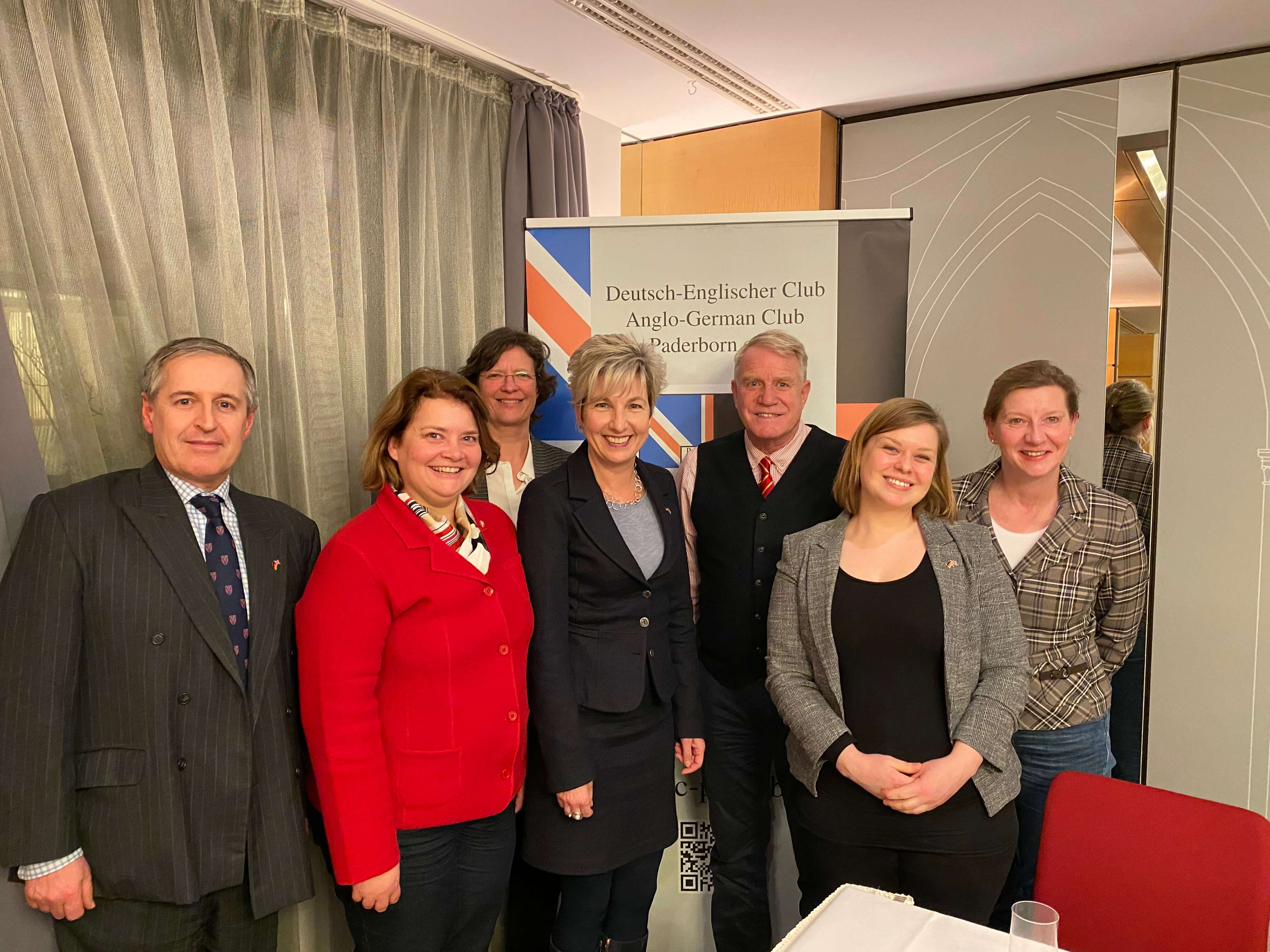 At this year's Annual General Meeting, the Anglo-German Club Paderborn e. V. looked back at a successful year 2019. "We are very proud of the Bolton workshop that took place in May 2019, which was initiated and organized by our club," said the chairwoman Angie Reeh, "Paderborn and Bolton people worked together with many great and creative ideas to revive the town twinning relationship between the two cities. Especially in times of Brexit, it is important to maintain town twinning and thus a European coexistence. "
Just one month later, an joint exhibition of the Boltonian artist group "Standard" and the Paderborn artists of the "Raum für Kunst" was sponsored by the club.
Before the club year ended with the traditional Christmas dinner in the NATO mess at the Normandy barracks, a total of 150 German and British pupils and teachers of the Boniface Elementary School and Attenborough School baked Christmas Cookies at the invitation of the Anglo-German Club with the additional support from the "Heimatscheck" of the state of North Rhine-Westphalia. This baking together was a successful premiere to overcome language barriers, make new friends and plan further future bi-cultural projects.
The Board, together with the new British Patron Col. Tim Hill (Commander British Army Germany) and the new British Chairman Lt.Col. Danny Wild (Commanding Officer Paderborn Station) is now looking forward to an exciting anniversary year 2020.
The club's 55th  anniversary is celebrated with an attractive club program: a real British Tea Time, a Sunday Roast Lunch with the British Army as host, an 'English Reading' competition for schoolchildren and the extreme swimmer and marine ambassador André Wiersig will give a lecture at the invitation of the Anglo-German Club.
Since its founding in 1965, the Anglo-German Club has contributed a lot to the mutual understanding and coexistence of British and German citizens in Paderborn. Especially in times of Brexit and the partial withdrawal of the British Armed Forces from Germany, the club has become an important institution for british Paderborn inhabitants. The AGC sees itself as a place for social and cultural exchange in a sociable atmosphere. Further information can be found on the homepage: www.DEC-Paderborn.de
« back