03. August 2021
The lecture awakened the desire to travel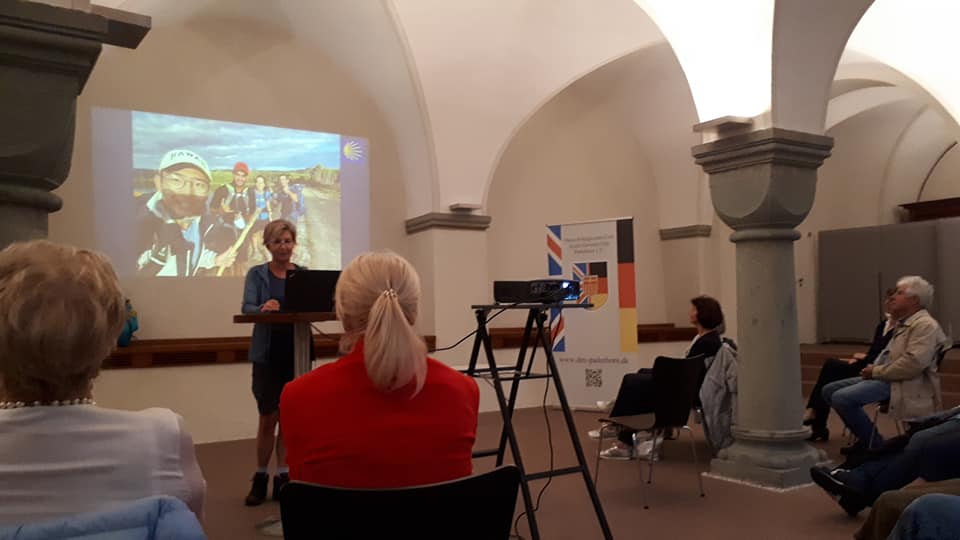 With impressive photos, our Club Chair Angie Reeh reported on her Pilgrimage on the Camino Frances:
six weeks full of breath-taking landscapes, wonderful encounters and friendships, with many great experiences, but also with time to think and reflect.
Mrs Reeh told all this in a lively and entertaining way and thus captivated the audience.
The lecture awakened the desire to travel, and so the participants could even take a glimpse into a well tested pilgrim's backpack right on the spot.
« back